There are several garden plants in the world. Some are for the temperate areas and others for the equatorial regions.
There are some of these plants that cannot grow and thrive well in different ecological zonings. Therefore it is essential to identify the English garden plants before setting up your landscape in countries like England.
Making English garden plants as the center of your landscaping is like forming a plant cottage. The English garden plants should evoke whimsy and bring wonder to those who have the privilege of seeing them.
The designs always have rose-covered arbors, white picket fences, and curving pathways. There is a type of English garden plants that have to be put into consideration when planning for landscaping to have a beautiful and long duration bloom in your garden.
Examples of the English Garden Plants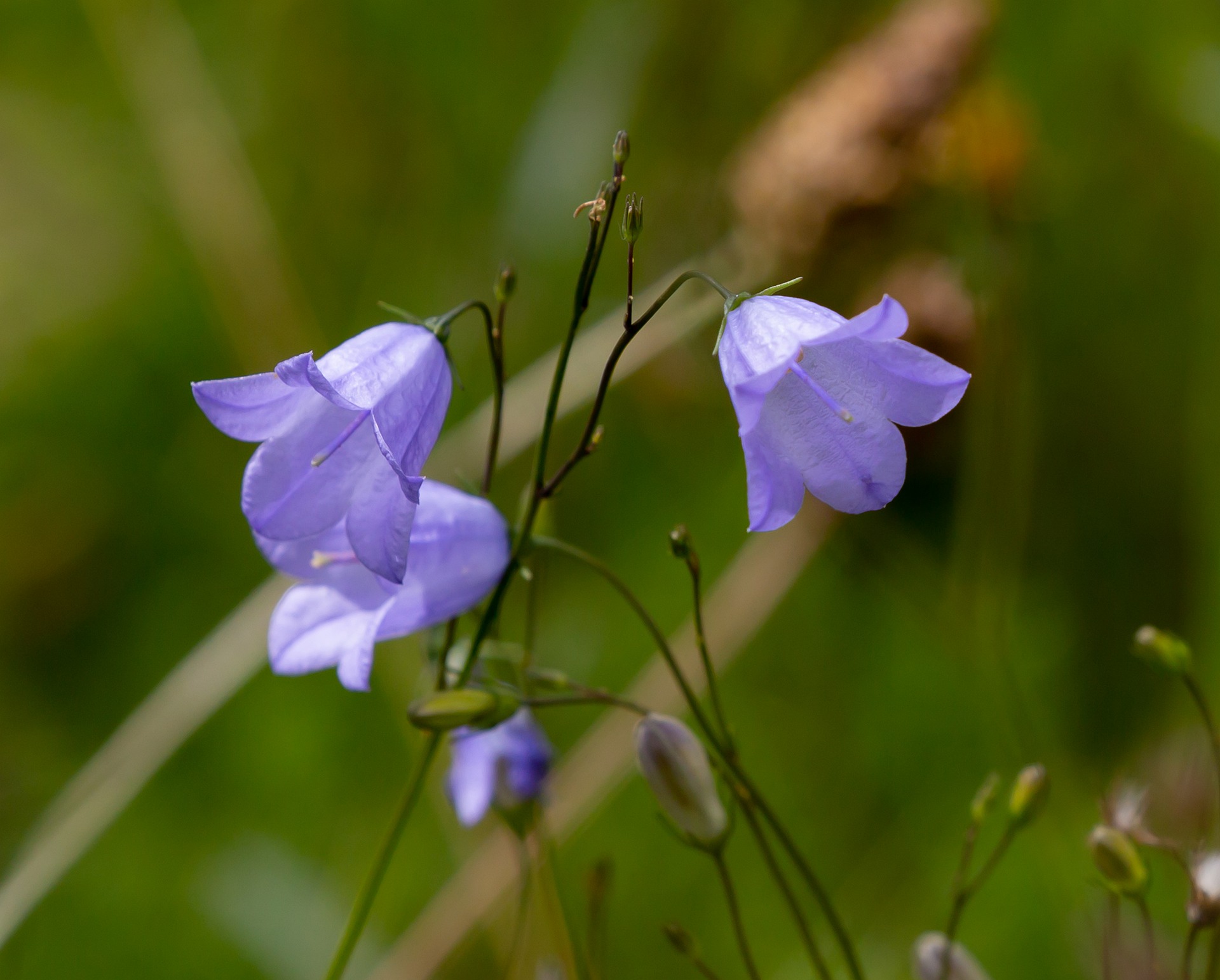 Peach Leaf Bellflower
Many bellflowers are capable of making your English garden look great. Peachleaf bellflower being one of the bellflowers.
Due to its long stem and high proliferation rate of buds, it forms part of the cut flowers. They act as a welcome sight and do not self-sow as the other plants may do but instead pops up every successful year.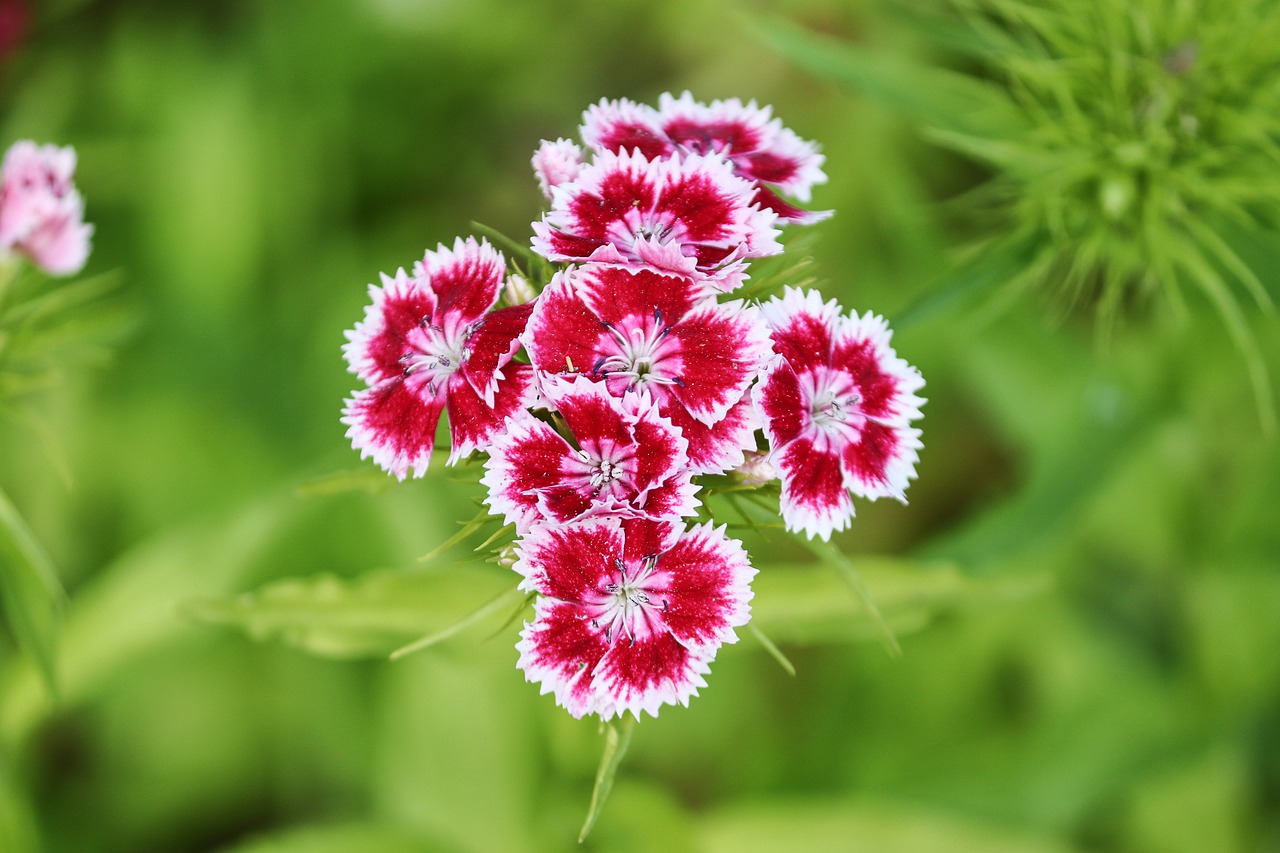 Cottage Pinks
Dianthus or the cottage pinks have fringed petals and spicy scented flowers for the Dianthus species. It is a short flower; thus, it is excellent for the garden border's front portion to bring along balance in your landscape.
If you wish to get their scent at all times, you can plant them in a place you can easily brush up with it.
It is drought-resistant and thus can tolerate so many ecological setups. Another advantage is that due to its fragrance, the animals are always not bothered about it. Its beauty and scent keep on attracting butterflies of different kinds.
It is still under research; thereby, breeders keep coming with new varieties of alternative flower colors year in year out.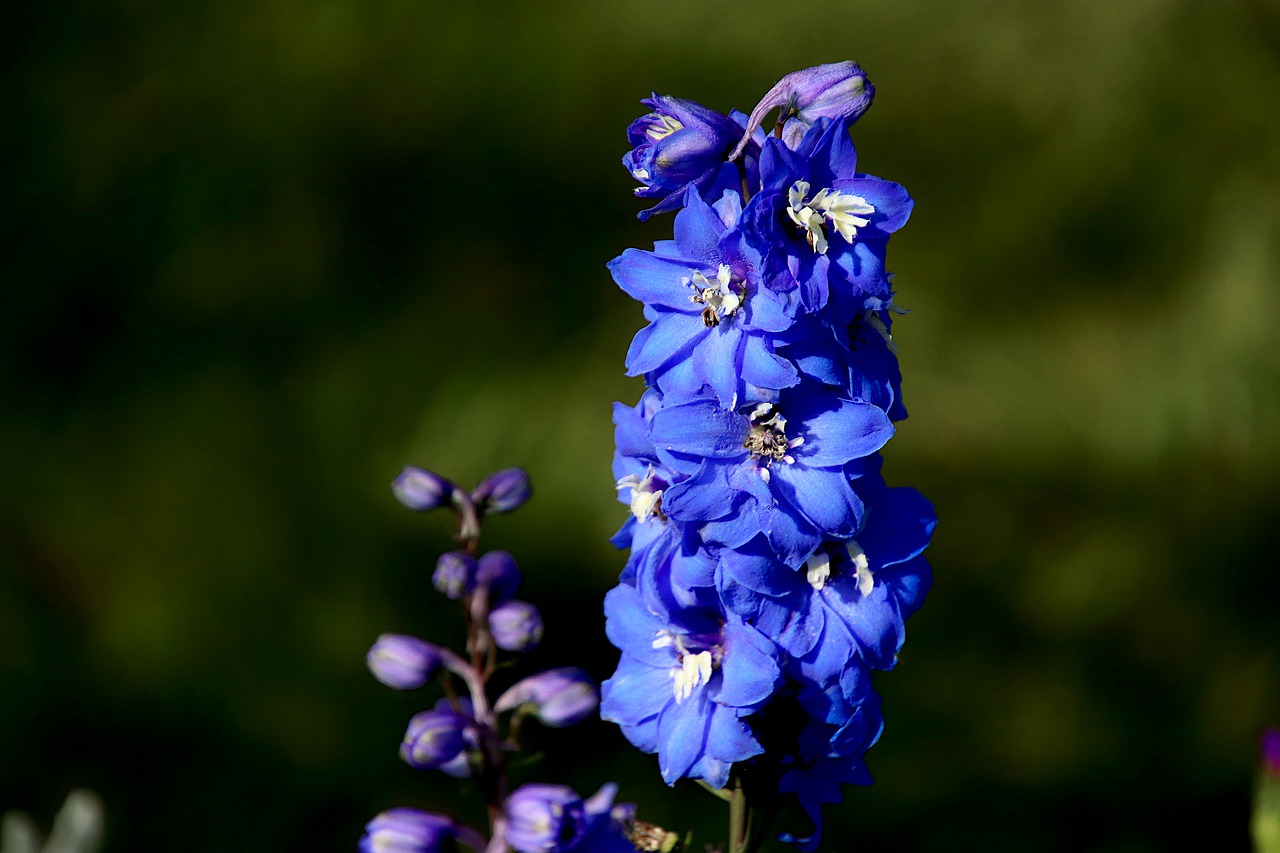 Delphinium
Delphinium is a temperamental plant, thus can withstand cold winters with ease, but when it comes to the hot summer, the short life due to the unbearable temperatures.
They have tall flower spikes that appear beautiful. Even though the flower spikes are weak and can be fallen quickly by wind or rain, therefore you should plant them under a shade to help them maintain the elegance within your garden.
For repeat blooms, bend down the dead heads to the ground level. They can withstand the light frost and bloom well to fall.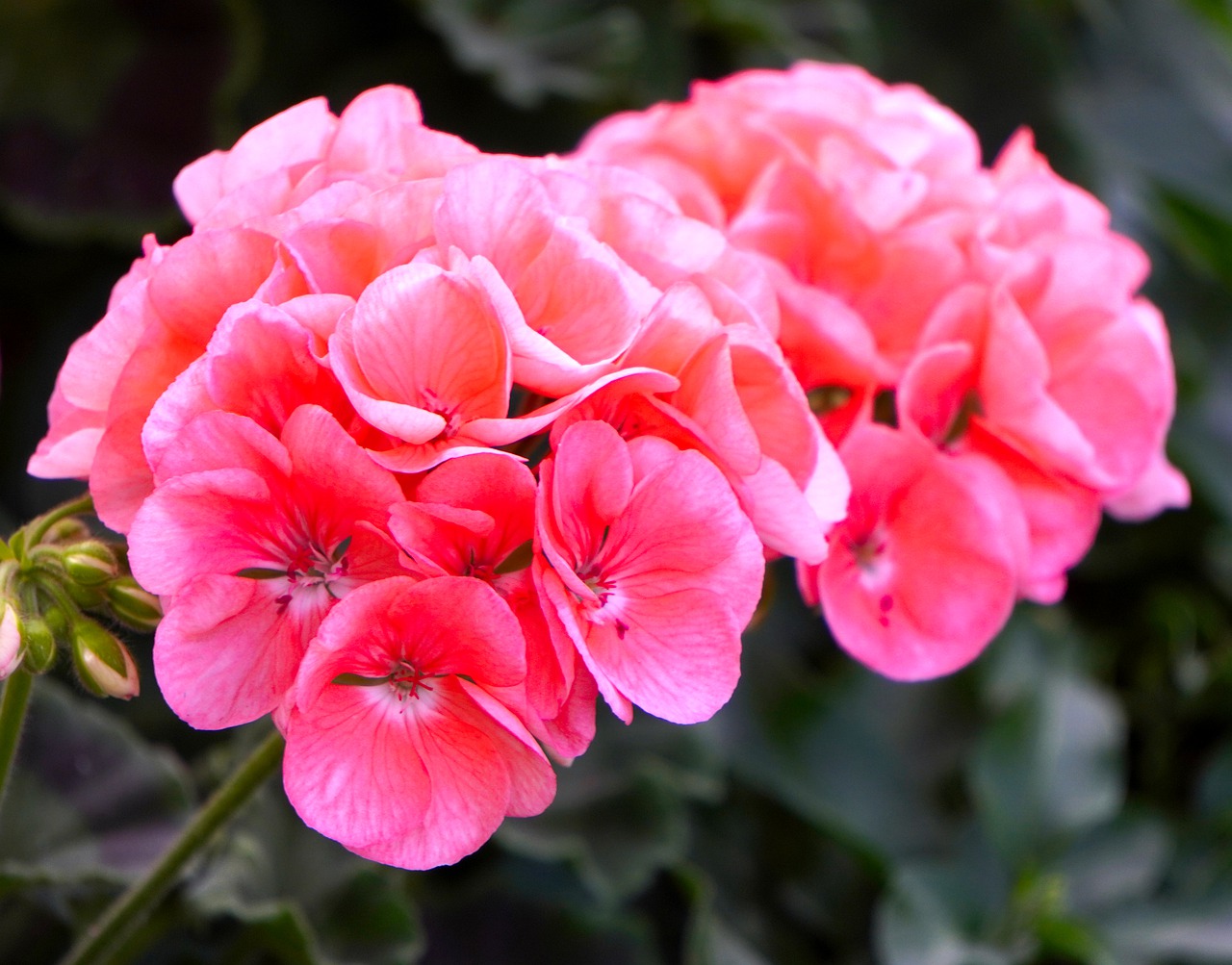 Geranium
It is advisable that you go for the hardy geraniums and not the zonal ones. Geraniums are low mounding plants that will fill the base of the taller plants and intermingle with ease.
In the ancient days, the hardy geranium used to flower once even though the flowers lasted for quite a more extended period. Nowadays, breeders have come up with new varieties that will bloom throughout the summer without deadheading.
If they bedraggle in the mid-summer by any chance, you are required to sheer them back, and new shoots and flowers will emerge.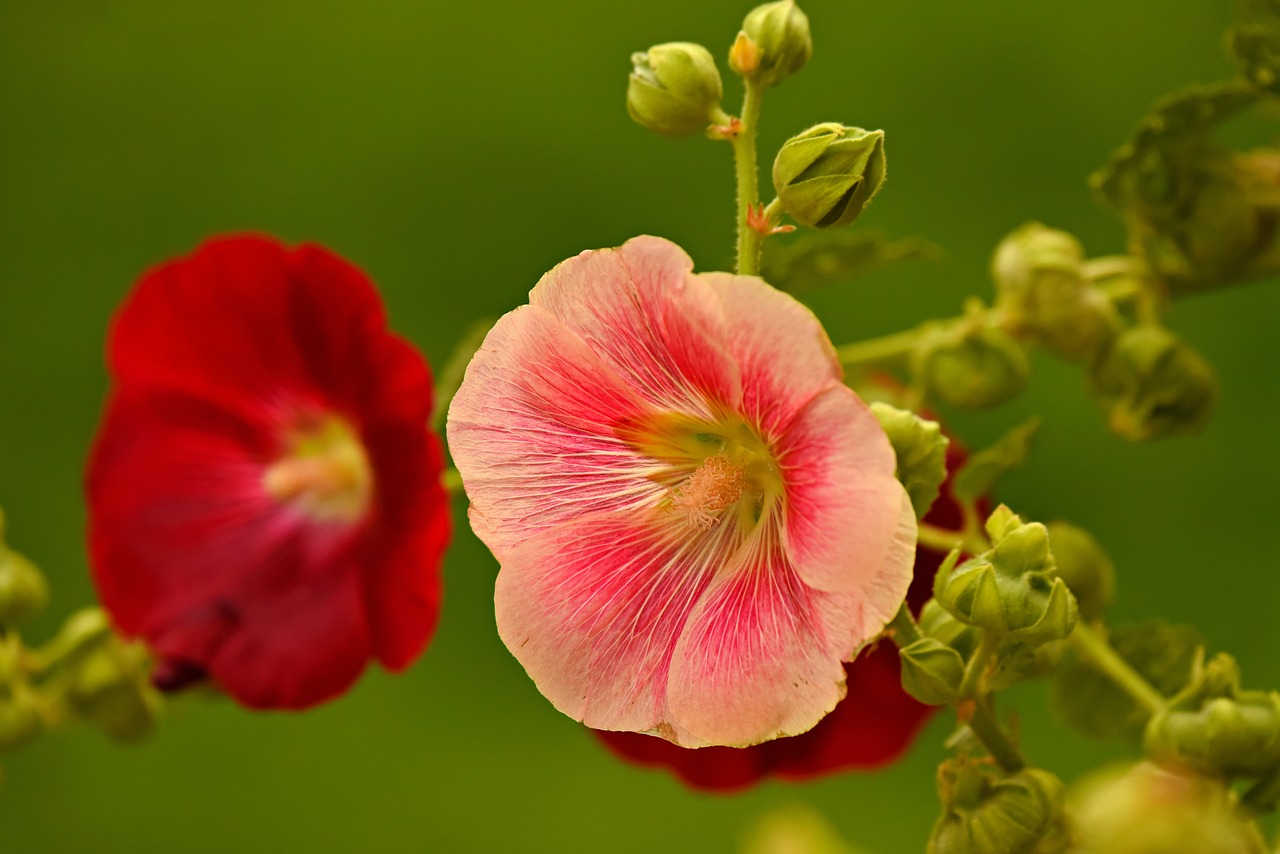 Hollyhock
This is one of the cottage flowers that is delightfully charming in its appearance. It can grow up to 8 feet tall in your garden, thus usable as a vertical accent in your garden. Y
ou can also use them as camouflage in your garden and as an air conditioner to absorb the compost smell. To prevent rust fungus, make sure to plant them where air flows and not in a dumpy place.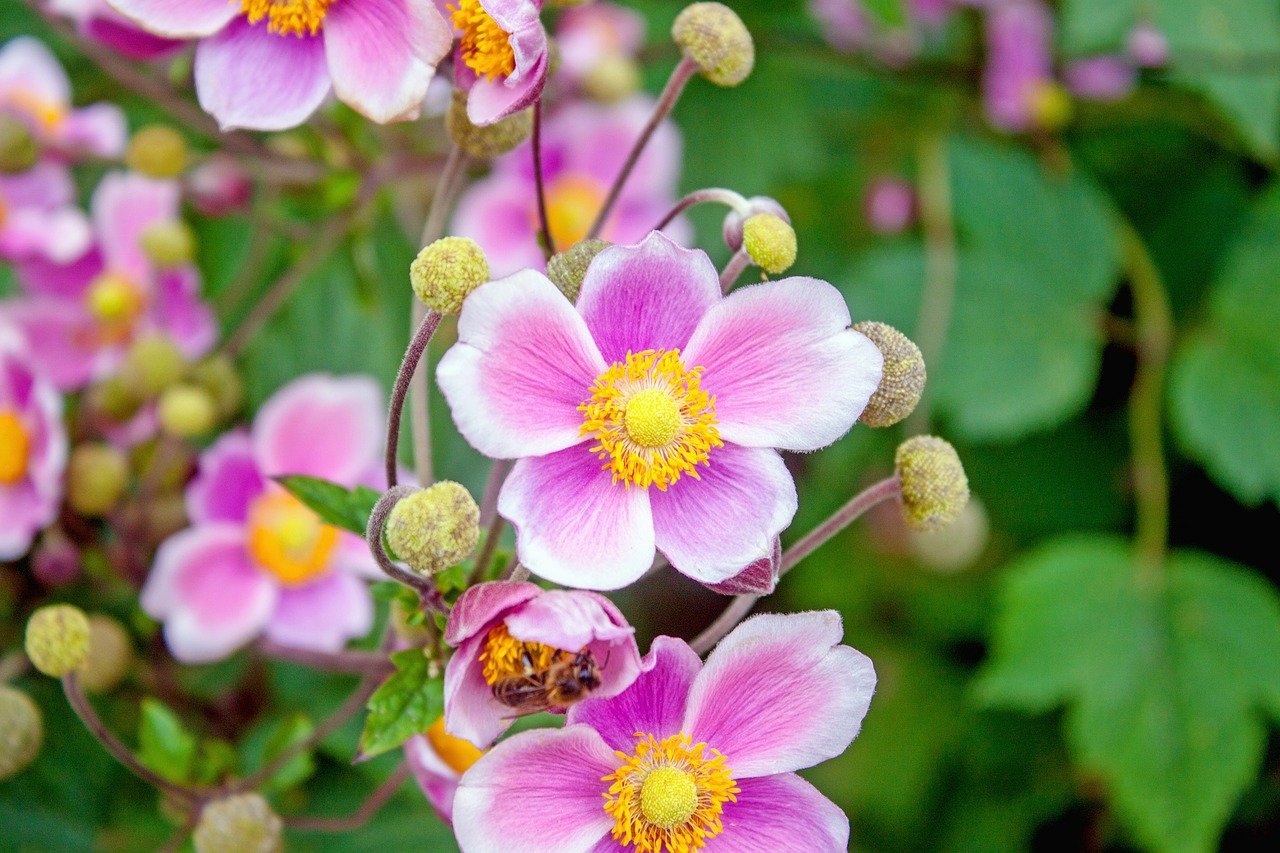 Japanese Anemone
Japanese anemone is the best English garden plant for the late season with its delicate bobbing nature. It thrives well in moist and well-drained soil. It can grow to four feet in height, and thus there is a need for staking, especially for the doubled flowered.
The white flowering heirloom has most people's attention even though it comes in pink and purple shades.
There are so many English garden plants, including lavender, peony, lady's mantle, phlox, and many others.
Tips for Right English Garden Plants Setup
Offer Support
Some garden plants grow tall but are weak to sustain themselves through winds and heavy rainfall. To keep them up, you should support them through staking, trellising, and propping, depending on the plant type.
Plant in Clamps and Drifts
This helps achieve a lovely looking garden whereby it complements different colors, textures, sizes, and shapes.
Mulch
After you have planted the garden plants, you need to mulch them with an organic mulch that will keep off weeds and retain moisture.
Include Herbs and Veggies
You can complement these plants with vegetables and herbs within your landscape to have food as well.
Sneak in More Colors
Some plants take a shorter duration to grow dully and produce colorful flowers. Take advantage of such kind of flowers to keep your garden lively.
No matter the type of English garden plants, you choose to remember to have focal points in your gardens like a sculpture or a fountain. The garden plants are to guide to the focal point and make a complement within the landscape.
Buy ideas and products from Amazon to keep your English garden attractive.
Achieve a lovely looking landscape by selecting plants that do not over make the focal point while next to it. You can read the English aesthetic books to know and understand how to balance through the English garden plants for more information.