How to Design a Shade Garden.  For some gardeners, shade is a luxury, and for others, shade is a challenge. If you fall into the latter group, there is still hope for you!  
A blooming garden is still in reach.
Shade offers the opportunity to grow wonderful plants that don't do too well under direct sunlight. Not forgetting how relaxing it can be to relax under a leafy canopy during those hot summer days.
Although they come with endless benefits, we understand that a shade garden comes packed with challenges. Read this how to design a shade garden article to learn the tips that can transform a neglected overgrown slope into a warm, welcoming shade garden.
Use These 6 Tips on How to Design a Shade Garden
1. Divide and Conquer
A sure way to enhance any shady backyard is to add a garden path. Walk paths are a vital element in shade garden design.
They keep your feet from compacting plant roots while creating a sense of purpose amongst a mass of foliage plants.
Pathways can also be informal with multiple routes that invite meandering. Stepping stones are ideal for slowing down the pace and encouraging exploration of your garden.
If you are looking for a softer quieter step, underfoot, balk mulch or shredded leaves are the way to go.
2. Add Stone and Water
One of the best things about shade is that it keeps you cool on those uneventful hot days. The sound of flowing water and cool stone pavers only complements the relaxing feeling of a shade garden.
If you have a large garden you can use large boulders to create a waterfall. Include a small stream that snakes through the garden downslope and into a pond. You can use pumps to recirculate the water back up the slope to save on water.
If your garden size does not allow for a large water feature, a small pond or a container with a fountain is still great.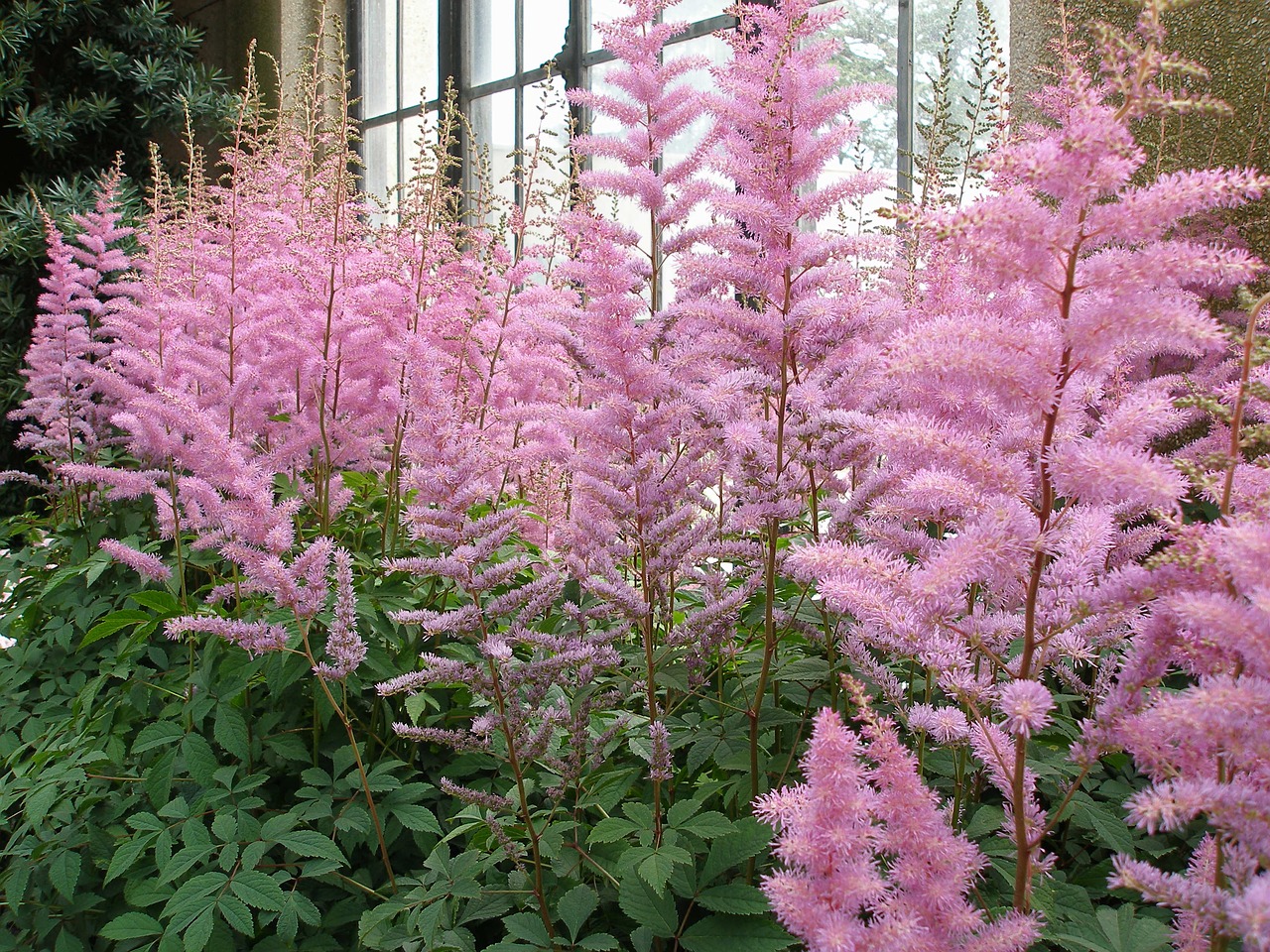 3. Group Colorful Plants Together
Color is an important factor when learning about how to design a shade garden. It comes as no shock that shade gardens are sometimes a little dark. However, you can lighten the surroundings with different plant shades.
Large groups of plants are perfect in a big shade garden since they give a bold impact.
For example, shades of yellow and gold appear to shine in the shade. Take advantage of these to illuminate dim spots.
You can make a dramatic statement by combining plants with different foliage colors and textures.
A simple way to achieve plant texture is by pairing leaves with opposite characteristics. For example, the anemone purple-leaf coralbells create a stunning contrast when paired with the golden meadow rue and the big leaf umbrella plant.
4. Incorporate Mirrors and Garden Art
Mirrors are a secret weapon used by many landscapers when teaching how to design a shade garden.
A well-positioned mirror will brighten up even the dimmest of places in your shade garden. In some cases, mirrors even give your garden a bigger feel.
On the other hand, art adds a mix of fun and quirky garden accents to show personality to your shade garden. If you have a water feature, adding silver spheres will create a focal point while adding charm to your garden.
You can also look for fun and unique objects to fill your garden with interest. Millstones, old barrels, and even unique containers are a great place to start.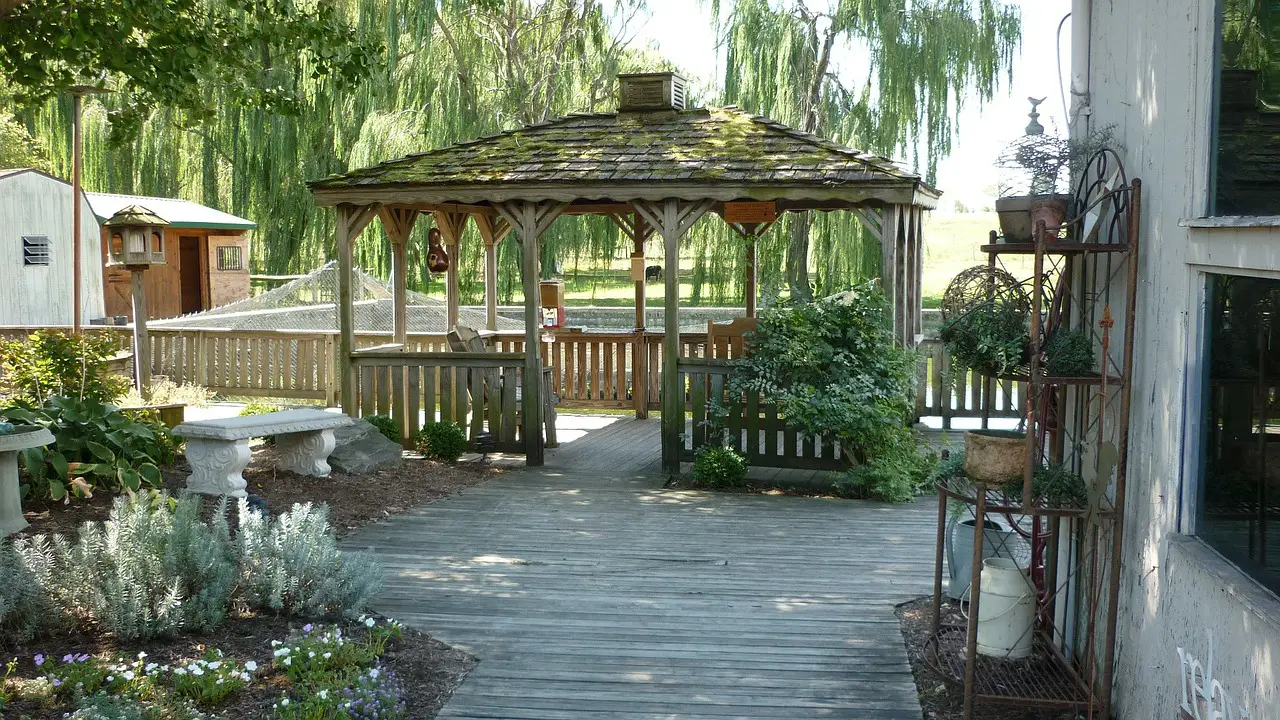 5. Create Interesting Shapes
Many garden designers use plant shapes to guide our eyes through space. Rounded or spreading forms tend to be grounding and help bring a sense of flow. Away from this, columnar and pyramid shapes serve as exclamation points for the eyes of visitors.
Garden designers place several plants of the same variety next to each other since your eyes will read them as one shape.
However, many different plants can be grouped to create large irregular shapes.
When learning how to design a shade garden, always strive to get a merger of clumps, single plants, and groups. A repetition of these patterns will help give your garden a feeling of unity and movement. But you don't need to repeat everything, a few striking plants will do.
6. Plan Shades for Gathering Spots
For most people, the reason for going through all this trouble to learn how to design a shade garden is to find a perfect spot for relaxation. Shade gardens are also great when gathering with family and friends.
To emphasize the soothing feel of a shade garden, include a place to sit and relax. Create a focal point by using garden benches and chairs.
Furniture in your shade garden can also act as a special destination within the overall design. Use materials like wood or stone that harmonize well with the natural surroundings.
Before You Leave
As you have seen, designing a garden shade has real possibilities. Now that you have an idea of how to design a shade garden, you can use these design tips on any moist or dry shade garden to create your relaxing hideaway.
For the readers looking for more tips on how to design a garden shade, read Larry Hodgson's book for insight.
Read more of our articles for information on how to design a shade garden.