The way your front yard looks speaks volumes about you. A magnificent yard will increase the curb appeal of your home while raising its resale value. 
So, how can you transform your outdoor space and make a stylish landscaping statement? Budget landscaping can be easy and fun, from incredible garden décor, affordable plants, and ambient lighting.
Here are 9 ingenious on a budget front yard landscaping ideas.
1. Reuse Old Objects on Your Property
What looks like junk on your property could be the game-changer your front yard has been waiting for. In other words, you can turn junk into treasure! 
Do you have an antique truck or old wheelbarrow lying around the property?
You can utilize them to give your yard that unmistakably rustic vibe by planting flowers or shrubs. Then, complete the move by placing them strategically around the yard.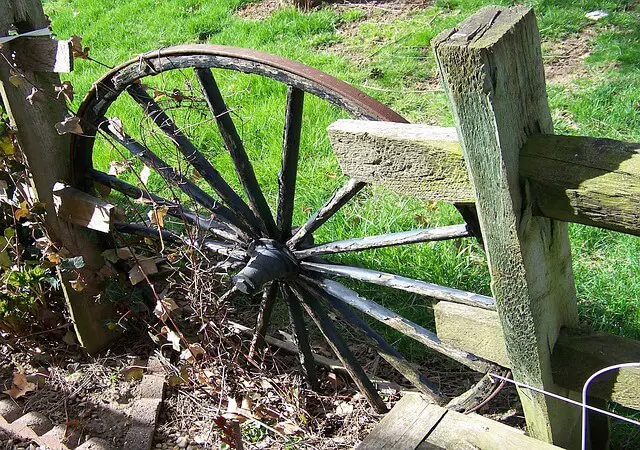 2. A Fabulous DIY Water Feature
Nothing beats the soothing sound of water trickling softly in your yard. It's every property owner's dream to have a stream or pond in their yard.

You can install a simple water feature without spending a ton of cash. A water fountain in your yard will work magic as far as aesthetics are concerned.
3. Frame Your Yard with a Fence
A picturesque front yard needs an equally impressive fence. Depending on your yard's fence, there are great choices at your disposal. 
Say your front yard leans more on the rustic side. In that case, a massive stone wall can be an excellent option. If your yard is simple and modern, a natural wooden fence could work wonders.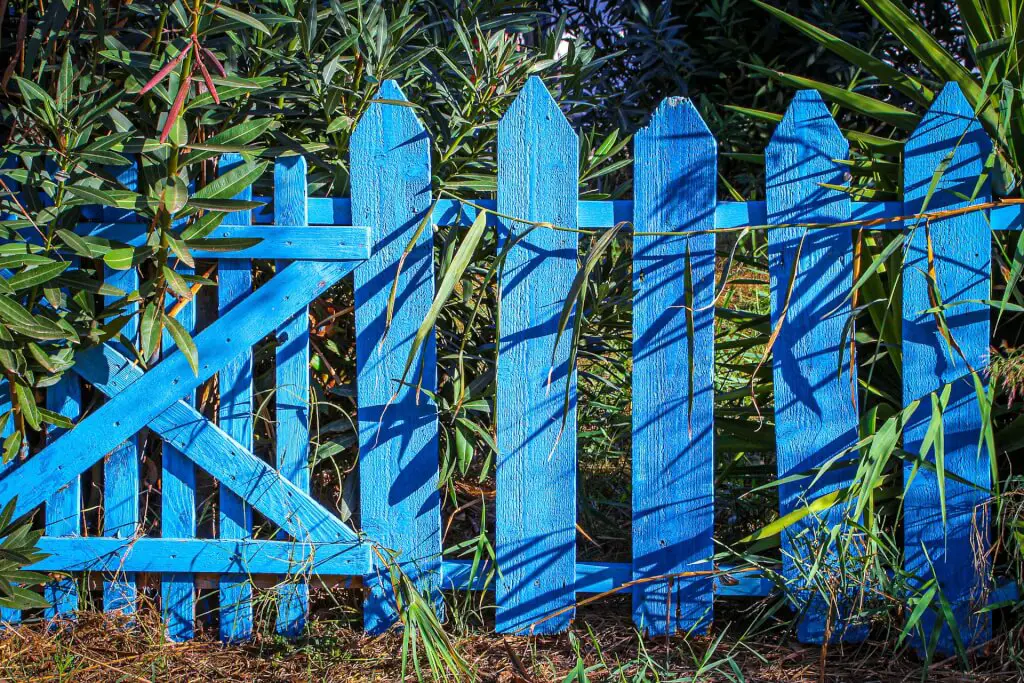 3. Embrace Whimsical Outdoor Lighting
Lighting up your yard ranks among the most popular and affordable landscaping ideas. Not only will the lights transform your outdoors, but they'll also illuminate all dark corners of your yard. Most importantly, you can be as creative as possible with outdoor lighting.
The options are endless, from solar lights, LEDs, and fairy lights. The best news is that these lighting options will not shoot up your energy bills.
4. Combine Succulents with Antiques
Budget front yard landscaping ideas don't come any better than succulents. Succulents need very low maintenance, making them perfect for sprucing up your outdoors. 
It gets better since you can effortlessly combine succulents and antiques to create an unmatched style. Place the succulents inside the antique pots and put them all over your yard.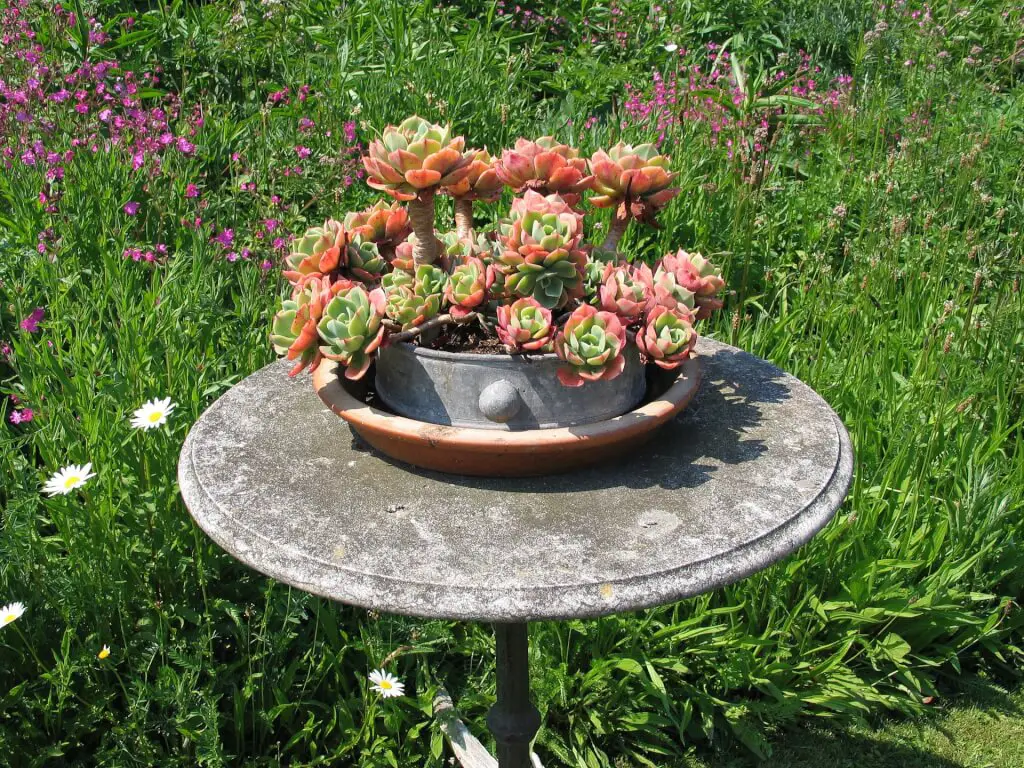 5. Islands of Beautiful Flowers
Flowers as front yard landscaping on a budget are common on most properties. You can get more creative and make a lasting impression with islands of flowers. 
All you have to do is dig up sections of your yard and plant lots of flowers. Then, let the rest of the front yard flourish with lush green grass. The results will be islands of thriving flowers inside a sea of green grass.
6. Work on the Paths
Putting some work on your front yard's paths can turn the boring into stunning. Incorporating raw-cut pavers on your property is an outstanding small-budget front yard landscaping idea. It is not only convenient but also an affordable landscaping idea.
With a bit of research, you can develop remarkable stepping stone walkways ideas. Other alternatives for your paths include bricks, gravel, different colored pebbles, mulch, and many more.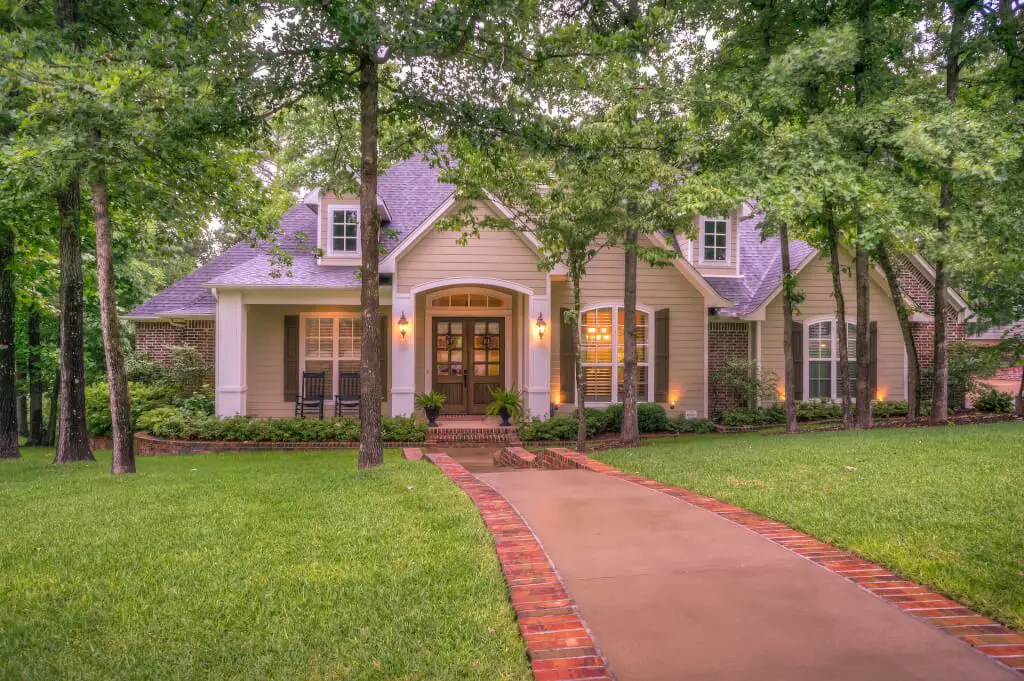 7. A Cascade of Pebbles
Sometimes, simplicity is all it takes to change your front yard. Front yard landscaping ideas on a budget can get as easy as experimenting with pebbles.
Get a large vase or pot, plus lots of pebbles. Place the vase in the front yard and tilt it sideways. Next, pour the pebbles inside and around it as if they were overflowing from the pot. The result will be similar to a fascinating cascade of water flowing into your yard.
8. Install Lattice Trellis for Your Flowers
You can decorate your front yard without breaking a sweat through lattice trellises. To add some oomph to your outdoors, place the trellises next to the house walls. Then, depending on your preference, direct flowers or plants up the trellis panels. 
Remember that you can get as adventurous as possible with assorted plants.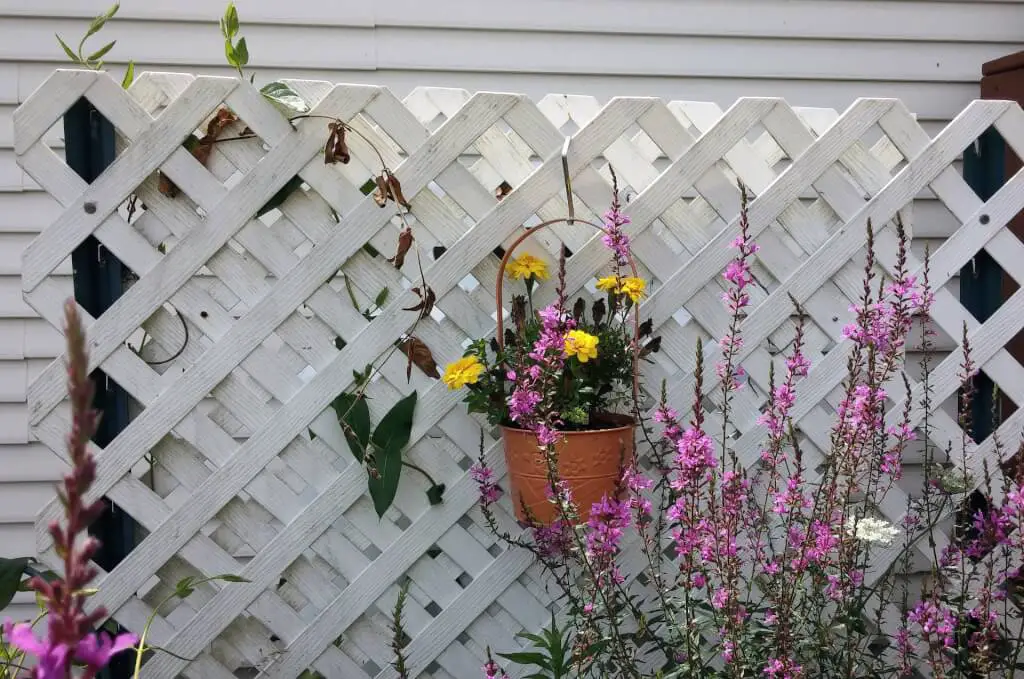 9. Introduce Unique Garden Decor
You cannot mention budget front yard landscaping ideas and omit some unique garden décor options. Even with a limited budget, these picks will make your yard the envy of any guest.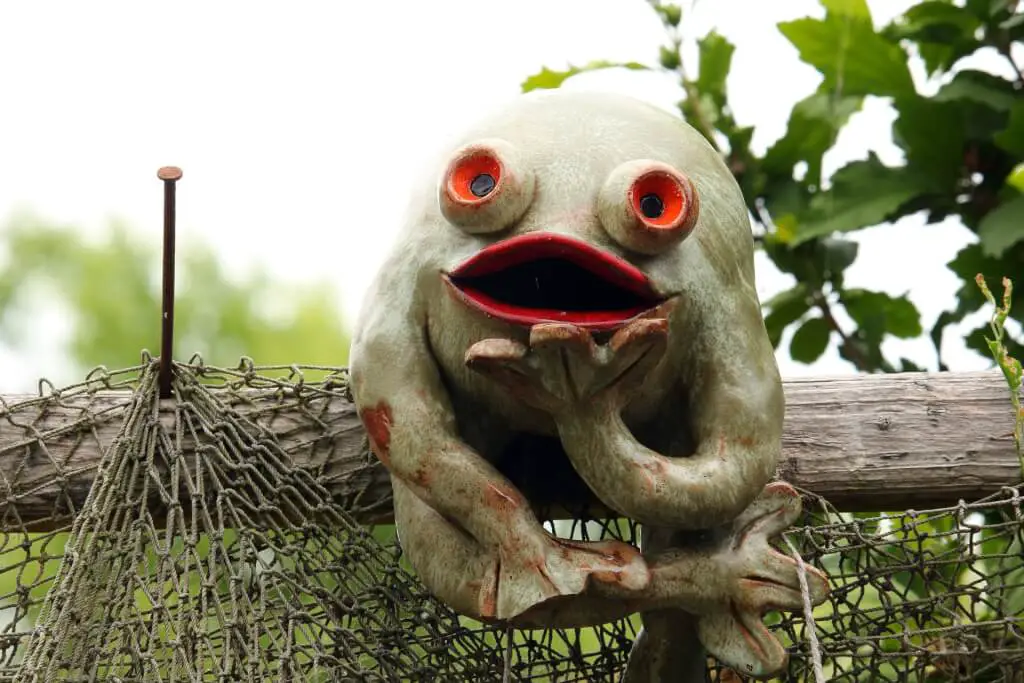 Check out some popular yard décor options:
Wind chimes are percussion instruments hung from a tree or front porch. When hit by the wind, they provide calming sounds that add harmony to your outdoors.
There are so many different wind chimes to choose to match your front yard décor, as well as your personality.
Beautifully-made rain chains make for another affordable landscaping choice for your front yard. Apart from conveying rainwater from your gutters, they will add to the beauty and character of your property.