Balcony Garden Ideas – How to Achieve Beautiful Balcony Gardens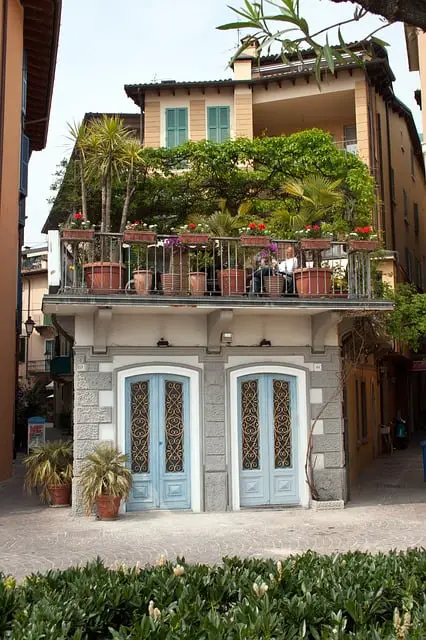 Are you thinking of creating a floral-filled sanctuary in your balcony garden? Here are a few balcony garden ideas to help you create a luscious garden.
You can grow your garden in the patio or balcony. A good garden is a great chance to escape the stress of day to day life.
It is also a good hobby and a great venue for meditation.
When looking for your balcony garden ideas, you should keep the following tips in mind.
Consider Your Balcony as a Part of Your Indoor Space
When designing your balcony garden, you should think of it as an extension of your indoor space.
This way, you can use it as a place for relaxation or hosting friends. This is especially important for small balcony spaces.
If your balcony garden completes your indoor space, it feels like you are bringing the outdoors in.
When dealing with a small space, you must be creative. Do not start decorating your garden in case you do not have a clear understanding of what you want.
Use Seasonal Plants to Add Variety
Introduce seasonal plants to add variety to your balcony garden. Consider using ready-made plants for fast results.
Play around with different seeds and bulbs to achieve the effect you desire.
Start Small With Your Balcony Garden Ideas
If you are unsure with your decision to create a balcony garden, you should start small and build up.
Gardening is an art and it may take you some time to master. Do not feel the pressure to start big. Start with a few plants that are easy to maintain.
You do not need a lot of plants to create a connection with the outdoors. A few plants are usually enough to make your balcony look bigger.
Use Big Containers
When it comes to containers, bigger is better.
If you are sure that your balcony can sustain heavy loads, go for big containers as long as they can fit in your space.
They hold a lot of soil and water and your plants will have lots of space to grow. Bigger containers look better than smaller ones.
Use Top Dressing in Your Containers
Top dressings look great. They give your containers a finishing touch and you can use them to create a sense of unity for all your containers.
Popular options for top dressing include; pebbles, wood bark chips, and pieces of slate.
Top dressing is not only good for aesthetic appeal but also for saving water. Moisture from your soil dries up fast but top dressing reduces the rate of evaporation.
Don't Forget About Your Evergreens
You should always have a base of evergreens regardless of the time of the year. This way, there will be some color in your garden all-year-round.
Play Around With Colors
Play around with your colors but do not overdo it. Do not use more than three colors in your garden.
Interesting colors to play with include green, white, pink, and red. You may also choose to use different shades of the same color.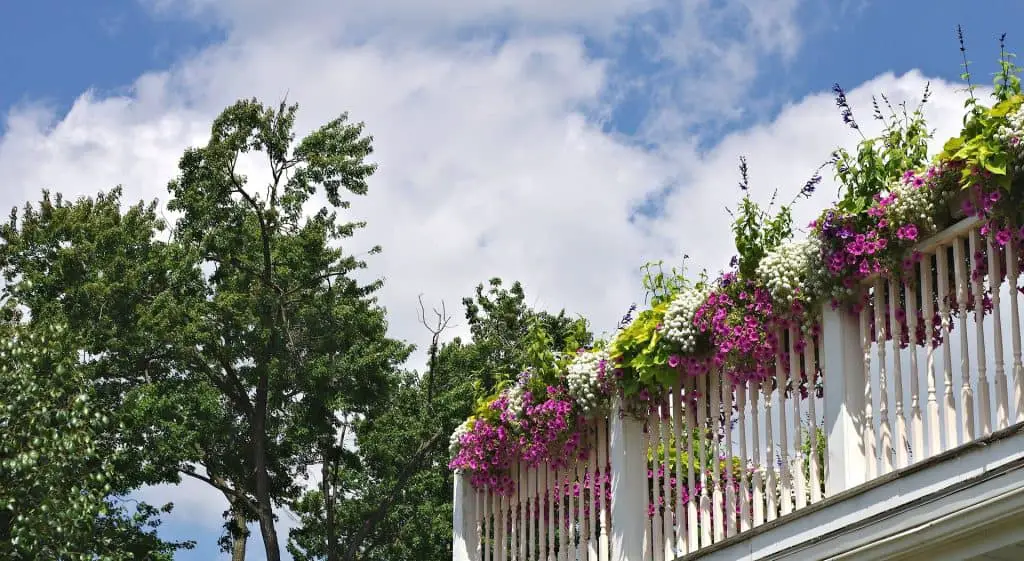 Design a Low-Maintenance Garden
If you are installing a garden for the first time, you should think of ways to save money and time.
A low-maintenance garden will allow you to sit back, relax, and enjoy the work of your hands.
The following tips may help you save water.
Use a hose pipe instead of a watering can. This way, you can finish watering your garden fast
Use a water ball. It holds water and allows it to slowly drip into the soil. This way, there would be no need to water your plants regularly. You can refill it once every few days.
Add water-saving granules to your soil. They improve the ability of your soil to hold and absorb water
If you plan on gardening for a long time, you should invest in a simple drip irrigation system.
Set a Budget Before You Start
When looking at balcony garden ideas, you must decide the amount of money you are willing to spend.
Lots of people assume that a balcony garden is cheap since it typically includes a few flower pots. Even though this may be true, the amount of money you spend depends on the types of pots and plants you choose.
Take some time to research and find options that give you the best value for your money.
Use the Same Color Range for Pots and Containers
If you use too many colors for your pots and containers, they may upstage your plants.
Use the same color range for your pots and containers to create a calm feeling in your garden.
Work on Your Lighting
Before you start designing your balcony garden, you should think about lighting. How many hours of sun does your garden receive every day?
When thinking about lighting, you should consider barriers such as walls and trees.
Lighting does not need to be direct. It is possible to have a good garden even if you only have indirect light.
Plants that require lots of shade include English Ivy, ferns, and peace lilies. Plants that grow well in full sun include morning glory, lavender, and basil.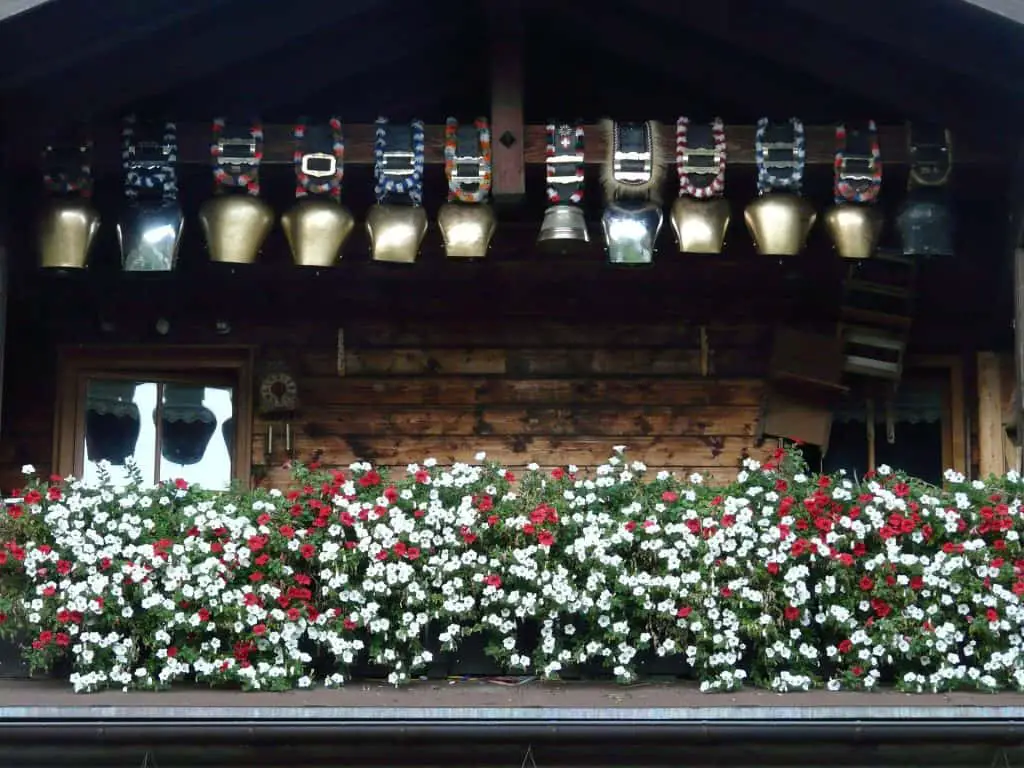 Think about the Load-Bearing Capacity of Your Balcony
While you may wish to include all your dream pieces in your garden, it is not always possible.
Check with your structural engineer and ensure that the weight of your balcony garden is not too much for your balcony. Keep your heavy pots away from the center.
Why You Need to Decorate Your Balcony Garden
A balcony garden has plenty of benefits. Some of them include the following;
They act as a buffer against noise pollution from the outside
They add aesthetic appeal in a space that would go to waste
It is a great place to grow your vegetables and herbs
Your balcony garden can serve as a great place to host your social events and private retreats
Creating your balcony garden does not need to be difficult. You just need to know what you want when it comes to drainage, waterproofing, lighting, and storage.