A nice garden pathway can make the difference between a boring garden and an one that you love to spend time and entertain in. As far as garden walkways go, the options are exciting and endless. 
However,  jazzing up your garden can be an expensive affair unless you put a little thought into it. There are ways to beautifully transform your garden without breaking the bank. 
Here are some cheap DIY garden path ideas.
1. Gravel Steps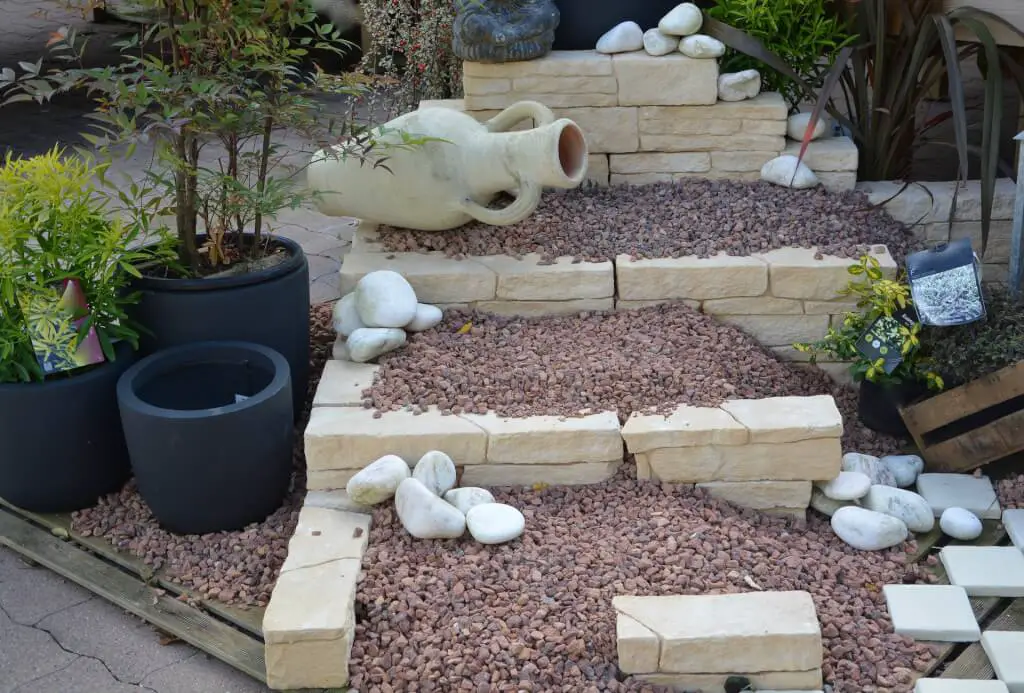 Gravel stepped paths are among the most popular simple walkway ideas. All you need are wood beams and gravel. Various inexpensive filler alternatives include crushed gravel, washed gravel, and pea rock.
The gravel is pressed firmly, forming a tight surface. Although it's an inexpensive walkway idea, it's sure to bring your garden to life. 
To ensure your path is long-lasting, go for smaller stones, approximately ½ inches. These pack well and are easier to work with.
2. Stepping Stone Walkway Ideas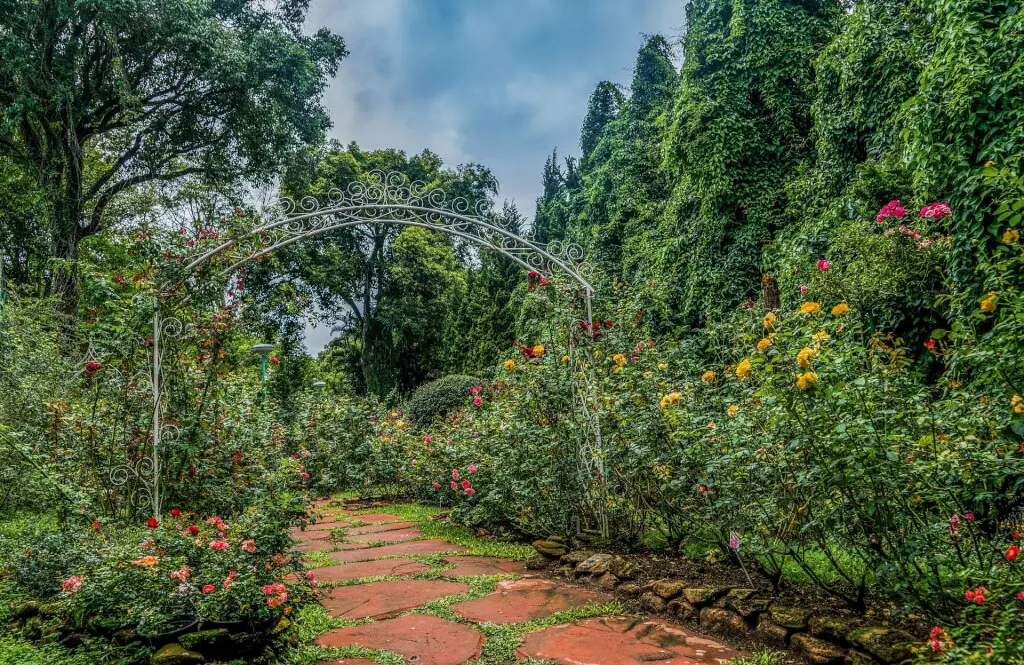 You can never go wrong with stepping stones to give your garden path that natural look. Available in distinctive textures and sizes, walkway ideas on a budget don't get better than this. Also, these stones age beautifully and tend to last long.
So, why are so many landscapers and property owners going for stepping stones?
It's effortless and one of the fastest methods of building a path.

Minimal digging involved.

It's a cheap DIY garden path idea since more distance is covered with fewer stones.

The distance between the stones means there's no need to level them uniformly.
3. Classic Brick Paths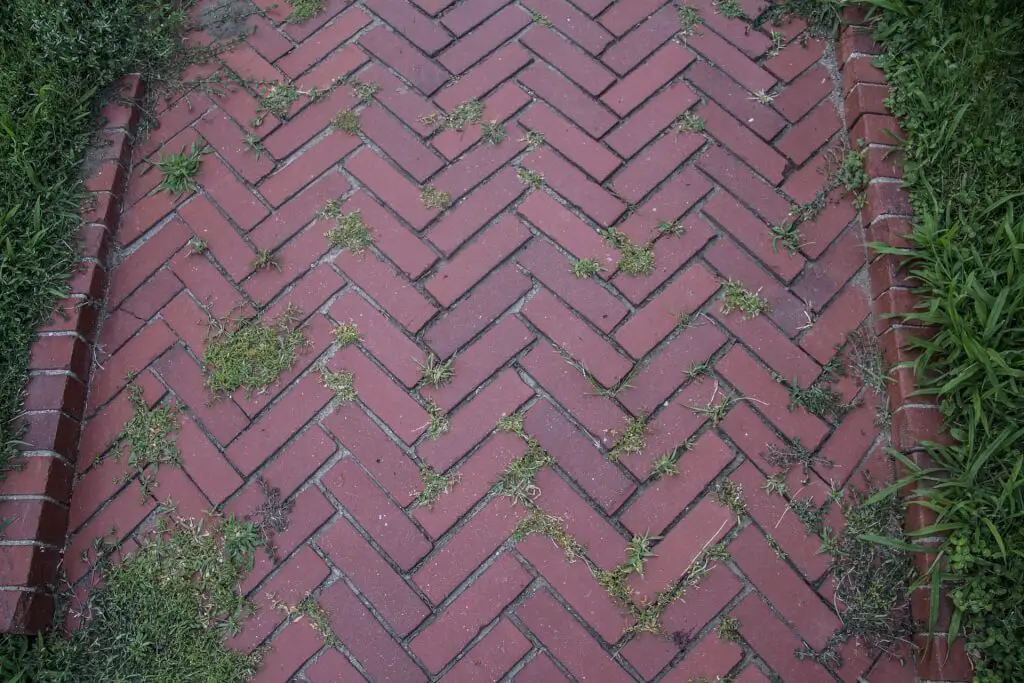 Using bricks to pave your garden or backyard paths is a timeless idea that never fails to turn heads. Also, it doesn't hurt that bricks come in an amazing array of colors, patterns, and sizes. 
Brick paths are pretty inexpensive since all you need are bricks and crushed gravel for the groundwork. For superior workmanship, you need silica to fill in the joints between the bricks.
4. Stone Stairway Path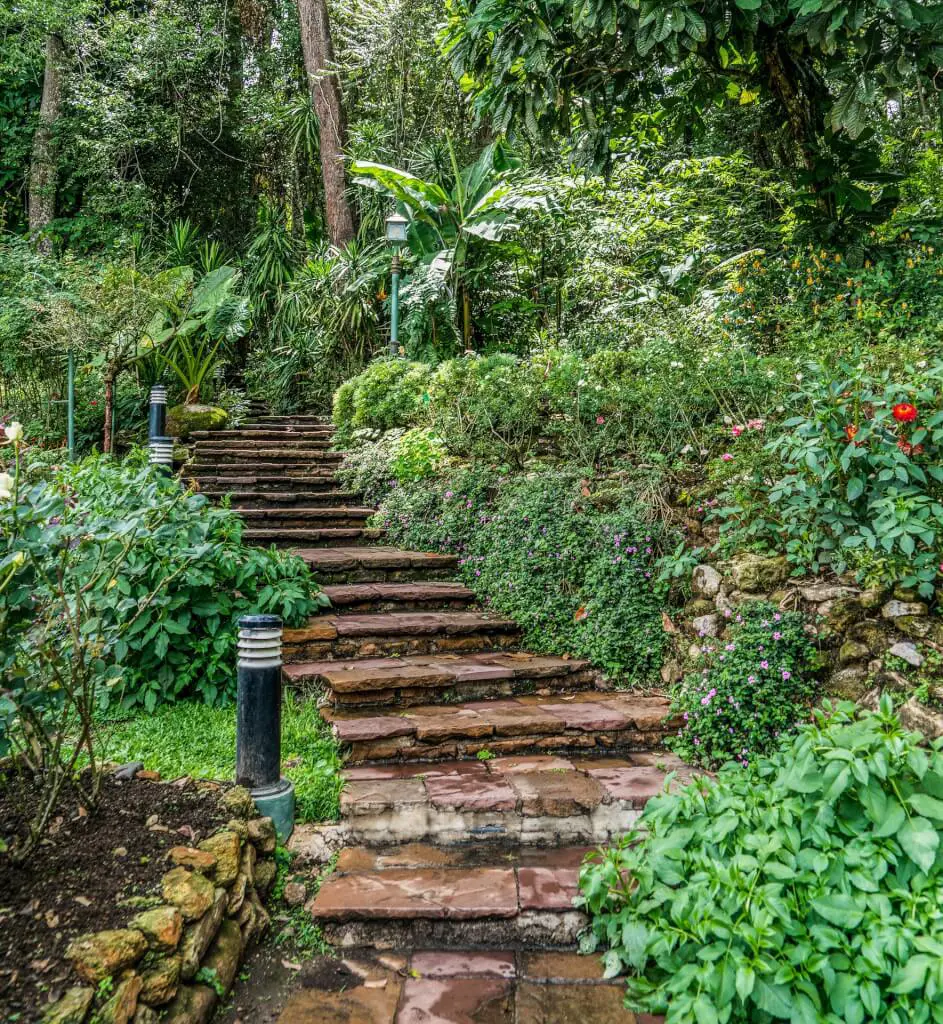 What if your property is hilly and going for typical backyard pathway ideas is going to be a challenge? You can actually turn that challenge into a victory. You just have to create a stone stairway. The stairway will not only transform your landscaping but also show off your creativity.
5. Paver Paths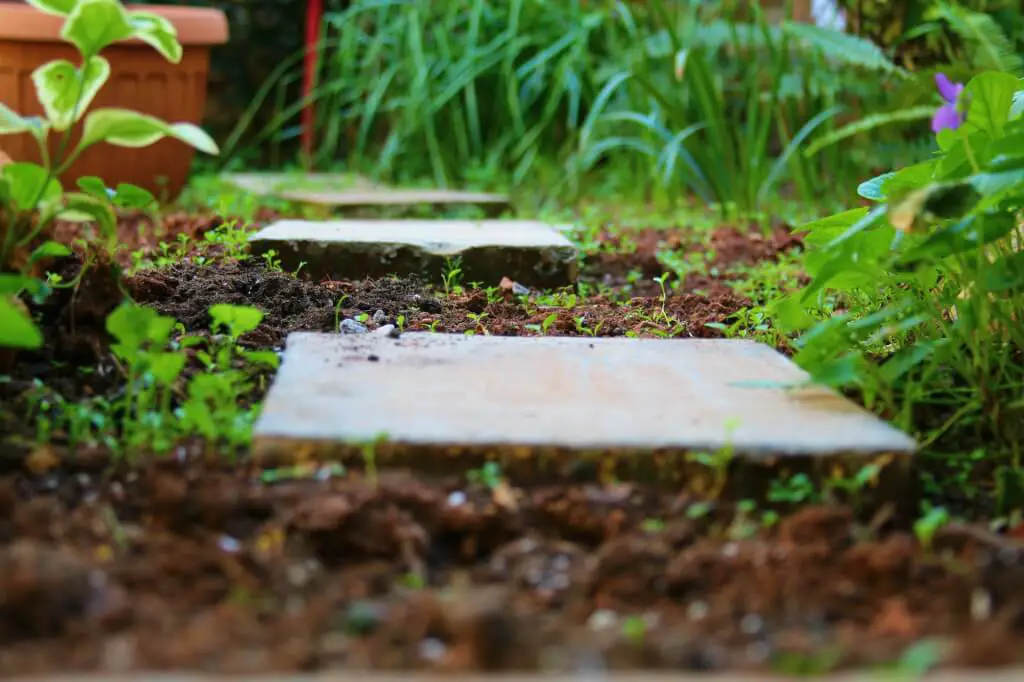 Backyard pathway ideas come in many shapes and designs, including paver paths. Adopting pavers to transform your garden walkways is an incredibly affordable move. The pavers are stones cut into rectangular shapes. They are then lined up on the path and pressed firmly together.
Why have pavers become the darling of many landscaping enthusiasts and property owners?
Pavers are exceptionally durable and can effortlessly stand the test of time.

They are perfect for high-traffic areas and easily withstand abuse.

By tweaking the way you line up the bricks, you will come up with mind-blowing designs.
6. Paver and Pebble Backyard Path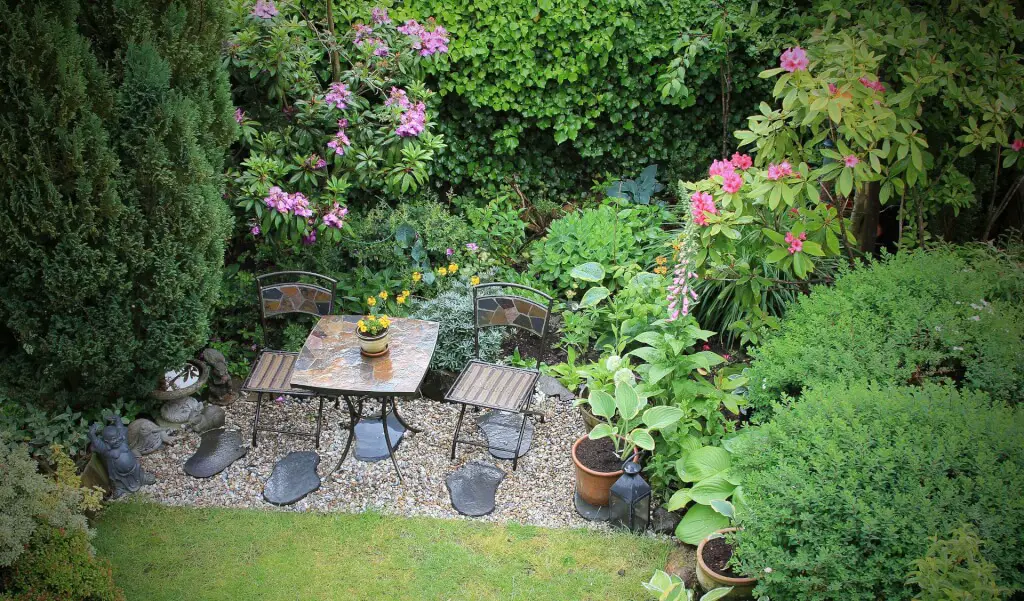 The paver and pebble garden path idea is slightly different from the conventional paver stone walkway. You'll use pebbles and paving stones (gravel can replace pebbles). Rather than use rectangular stones, this method uses tile-like flagstones. These flagstones are spaced evenly on the path, and the gaps are packed with pebbles or gravel. 
To bring out a magnificent look, ensure that the pebbles are of a different color or shade from the pebbles.
7. Mortar and Pebble Walkways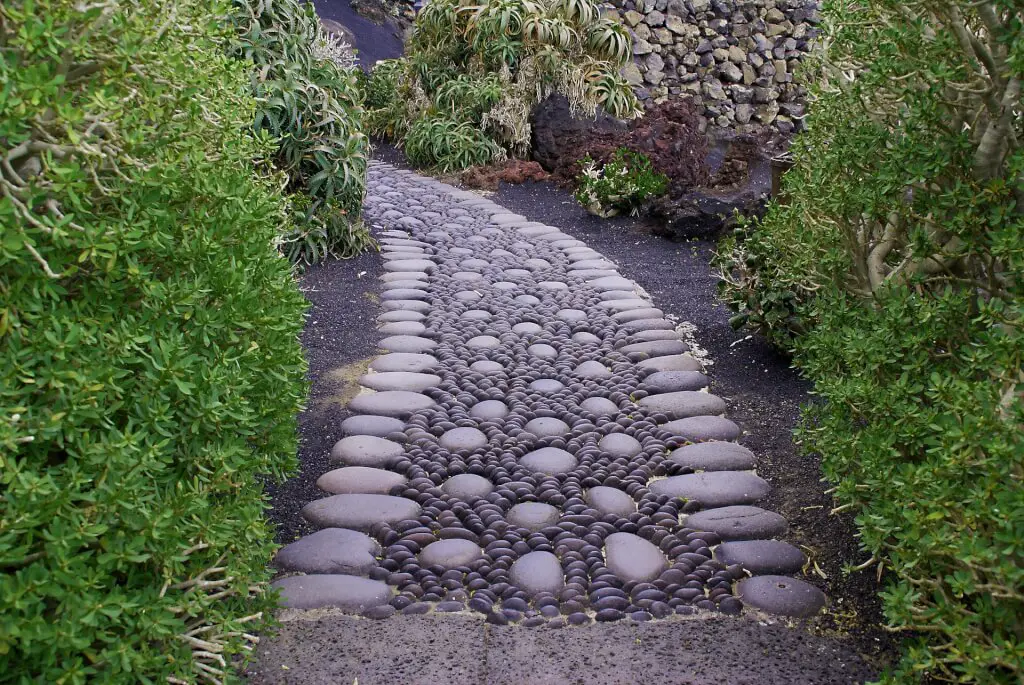 Mortar and pebble walkways are a unique and most-loved landscaping pathway idea. To actualize the mortar and pebble garden walkway, you need large stones, rocks, pebbles, and mortar. The stones, rocks, and pebbles are then bound together using the mortar. 
To achieve a more eclectic and natural look, you can allow plant life like moss to grow between the stones.
8. Garden Walkway Patterns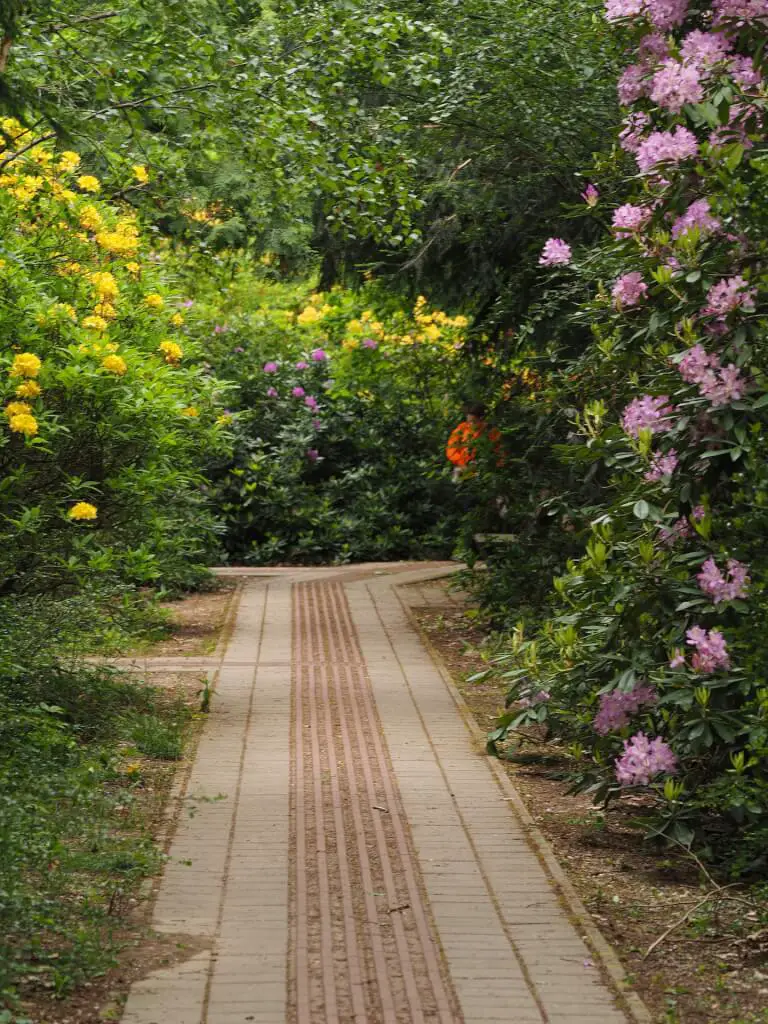 Are you feeling a little bit adventurous? Are your creative juices yearning to break free and create something truly exceptional and inspired? Then, why not mix everything together? Create striking designs and patterns on your backyard paths using pavers, stones, bricks, or concrete. Some of the patterns that are all the rage include checkers and herringbone.
9. Cobblestone Garden Walkways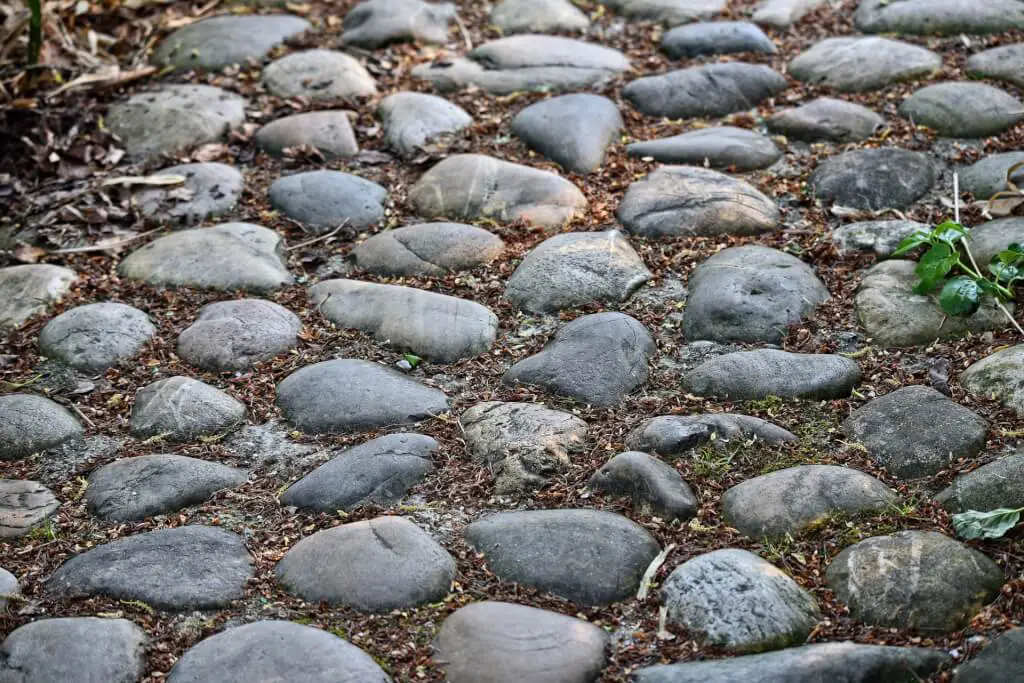 Cobblestone garden paths rank as the most beautiful backyard pathway ideas. Old cobblestones are common on many properties, especially those inspired by European gardens. The rustic undertones that cobblestone walkways give your garden are irresistible.
10. Limestone Walkway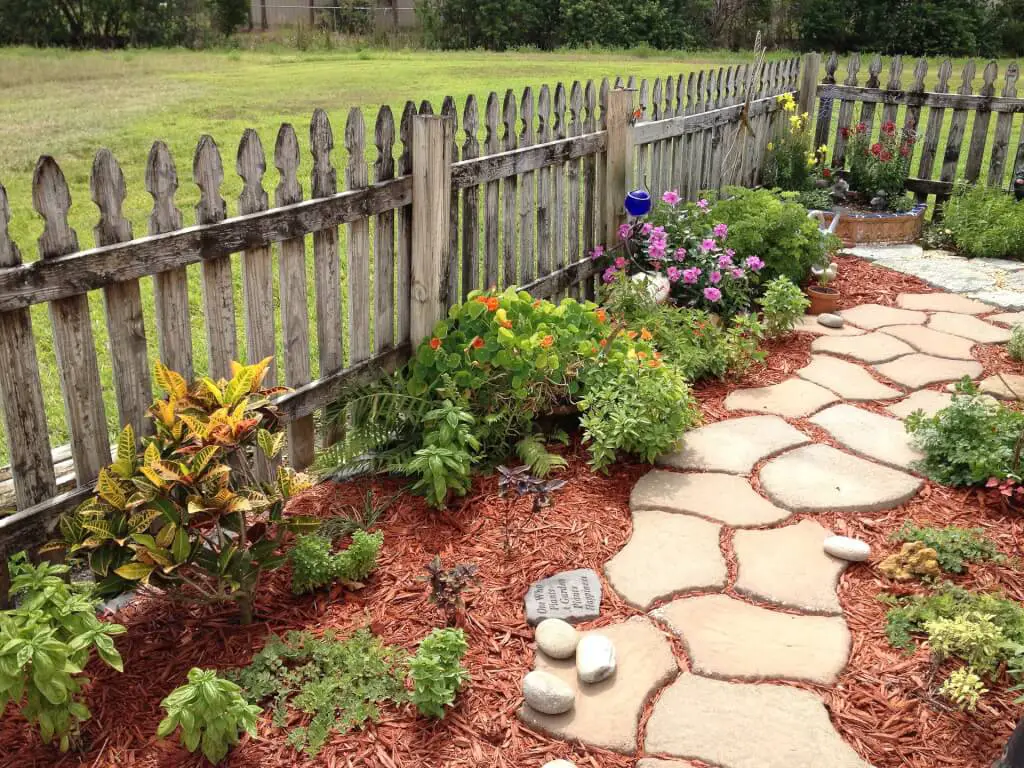 Using limestone to create your stone walkway is a splendid idea. Apart from the longevity of limestone, its non-slip quality is ideal for barefoot walking. Also, you can shape limestone into a mouth-watering array of sizes and shapes.
11. Wooden Step Paths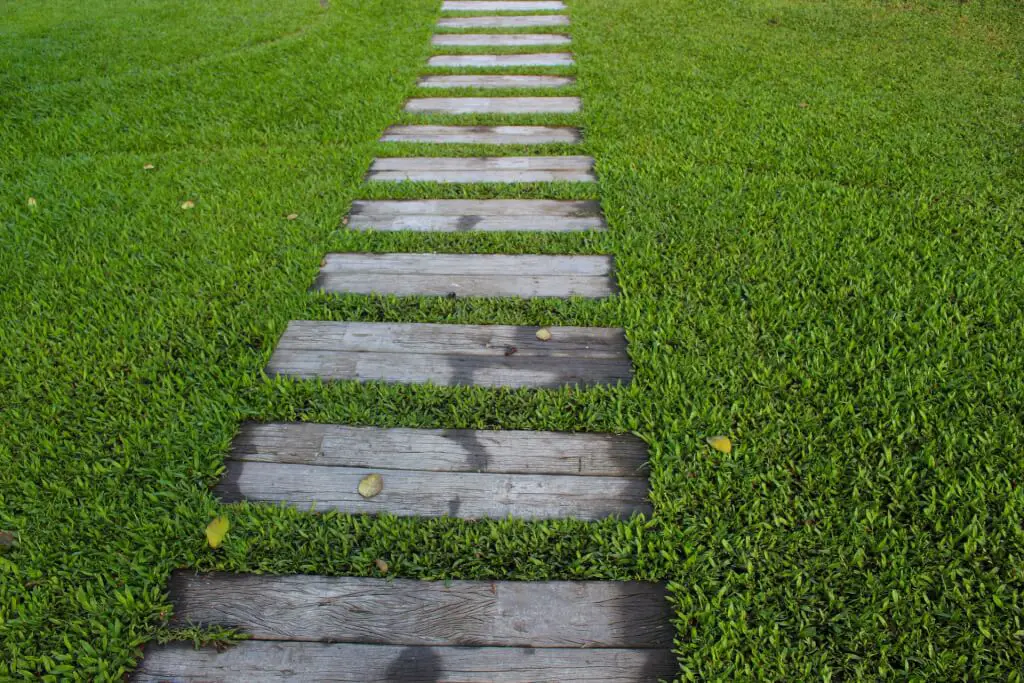 Do you know that you can create magic by adding wooden planks along your garden gravel or stone path? Apart from infusing an undeniable rustic allure, it's ideal for uneven land. Ensure that you evenly space out the wooden planks for a superb finish.
You can make wooden pallets or buy them from a garden store for this idea. Make sure that the wood is rot-resistant.