Beautiful Front Yard Landscaping Idea to Create a Tropical Oasis
If you live in a warm climate that supports tropical plants, you may probably be interested in tropical landscaping ideas for front yard.
Planting and maintaining tropical plants requires time and effort because the plants grow and reproduce faster with lots of sunshine and rain.
When looking for tropical landscaping ideas for the front yard, consider where you want the flowers and plants.
This is one of the most important considerations when planning a landscape design because the two most significant elements of a tropical garden are density and lushness.
When designing a tropical landscape for your front yard, save some space for a walkway and carefully define your front porch and patio.
One of the best tropical garden designs features a lawn bordered by plants and flowers. If your patio is screened, consider growing plants that do with partial sun. Arabian Jasmine is one of the most popular options for screened patios.
Soil quality is an essential factor to consider when looking for landscaping ideas for front yard. Tropical flowers and plants do not do well in poorly drained sandy or marshy soil.
It is also important to know that potted plants that are moved to ground later on may require fertilizer.
Top 3 Tropical Landscaping Ideas for Front Yard
1. Flowering Plants
No tropical flower garden is complete without flowering plants and shrubs. Some of the most popular options include sanchezia, amaryllis, hibiscus, and blunt leaved peperomia.
It is essential to add greens to your tropical landscaping to keep it looking in touch with nature.
Add a fabricated water body to add an element of charm to your tropical garden. Besides, the water body will help to increase the value of the property.
Plants palms around the pool to elevate its appeal. Also, install low-voltage lighting in your front yard to give your landscape a celestial element.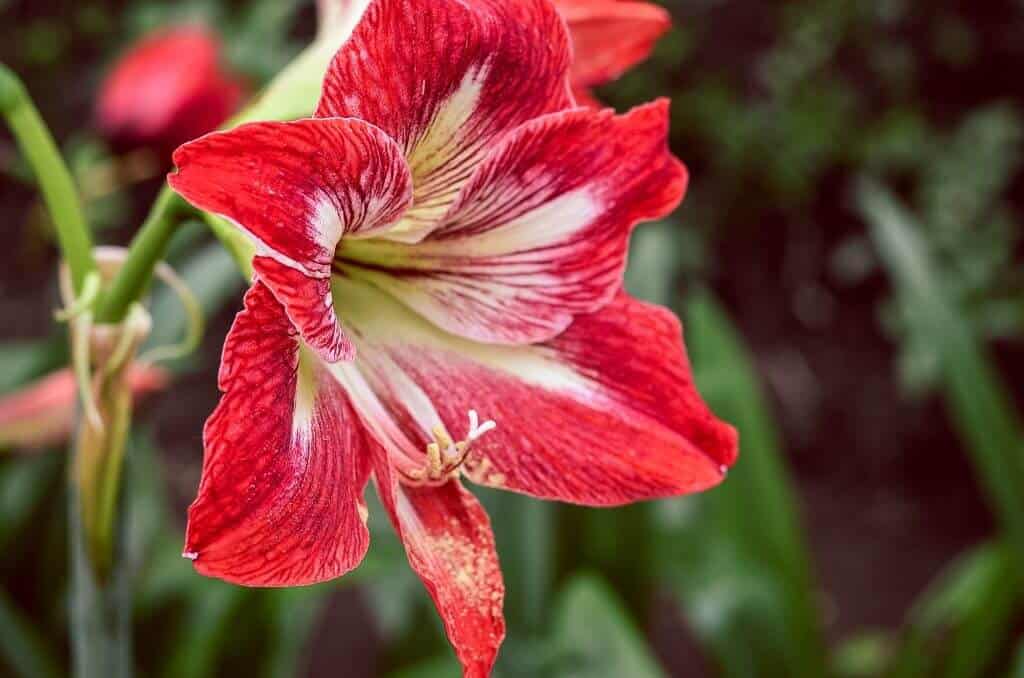 2. Artistic Elements
Notable tropical landscaping ideas for front yard include decorative elements such as rocks and statues. S
mall stones or boulders piled into different shapes could give your front yard landscaping that Stone Age look.
Alternatively, add rocks of different colors to highlight different sections of your landscape.
Add statues to your front yard for that archaistic effect. Include figures with a hint of rust coupled with a sunburnt look to dramatize your front yard.
One of the most popular options is a statue of a Buddha. You may use figurines if you do not have lots of space in your front yard.
3. Theme
Tropical landscaping ideas for your front yard require smart utilization of space. Play with different concepts and stick with the one you like. Introduce mythological characters or religious figures to create the theme you desire.
Consider adding figures of animals and birds as well as a water body to complete the theme.
Alternatively, add stony castles and playthings to your front yard to adorn it. Finally, make a pathway at the entrance to your front yard.
There are many tropical landscaping ideas. It is up to you to choose the one that suits your taste and preference.
Whichever option you want, it is essential to know that the basic idea behind tropical landscaping is to be one with the powerful and subliminal beauty of nature.